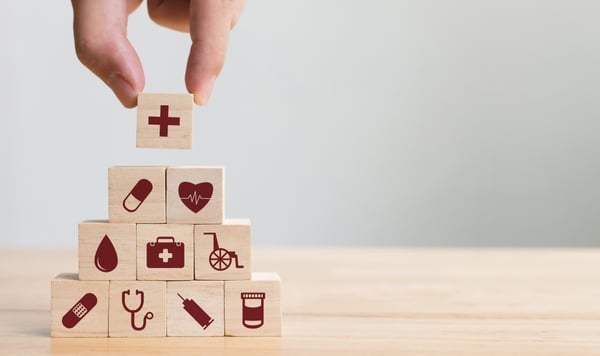 During our working years, many of us systematically save for our retirement and take advantage of employer sponsored programs such as a 401(k) or 403(b). Ideally, we'd save each month with the anticipation of enjoying our retirement without any financial burden. However, unexpected financial obligations are a part of everyday life and protecting our hard earned retirement dollars should be a top priority as we head into our retirement years. There are many different financial concerns as we approach retirement but according to a recent PwC Employee Financial Wellness Survey, being able to afford health care costs are baby boomers' highest retirement concern.
One of the biggest threats to your retirement income is a long-term care event, which in 2017, cost between $47,934 - $97,455 annually (depending on the type of care received). The unfortunate reality is that many individuals may not be financially prepared to handle a long-term care event – which is why LTC planning is so important.
Vanguard states that, "Long-term care costs present a far different type of retirement planning challenge than annual health care costs. They are unpredictable, sometimes large, sometimes zero, and rarely covered by health insurance other than long-term care policies, which are increasingly difficult to obtain or afford."
In full transparency, I think Vanguard is a very reputable financial institution however; Vanguard is not considering long-term care coverage that employees can purchase through the workplace, which is thoroughly explained in The Essential Guide to Group Long-Term Care Insurance, and is much easier to obtain and is often priced competitively. Long-term care policies purchased through an employer come with reduced medical underwriting, which if the employee is actively-at-work, has a high acceptance rate. Also, employer sponsored coverage offers discounted gender neutral pricing, which is far less expensive than policies purchased on the individual marketplace. Since long-term care insurance helps protect your retirement assets, it fits nicely into an employer sponsored financial wellness program.
Retirement finances can be unpredictable and often chaotic. Owning a long-term care policy will help reduce the potential financial chaos during one's retirement years.