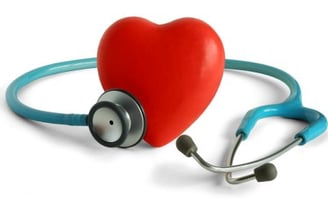 Spread the word, there's a new normal in underwriting group long-term care – it's known as simplified issue (SI). The days of underwriting a group's long-term care plan with pure guaranteed issue (GI) rates are a part of the history books. In fact, there remains only one "true group" long-term care insurance carrier actively offering new business but it's not 100% GI underwriting.
Today carriers are offering policies called "multi-life" which are individual contracts offered a group chassis. They look and feel like a group policy with group discounts, unisex rates, and underwriting concessions; however each covered person or insured is the policyholder instead of the employer.
Multi-life LTCI is the new group LTCI, with that said, most advisors/brokers are still culturally conditioned to GI in the group market. But is SI really that bad? Here's a snapshot from a multi-life carrier's SI application. The number of health questions are abbreviated and unlike an individual product, SI eligible applicants do not require a paramed, blood/urine samples, phone interviews or medical records.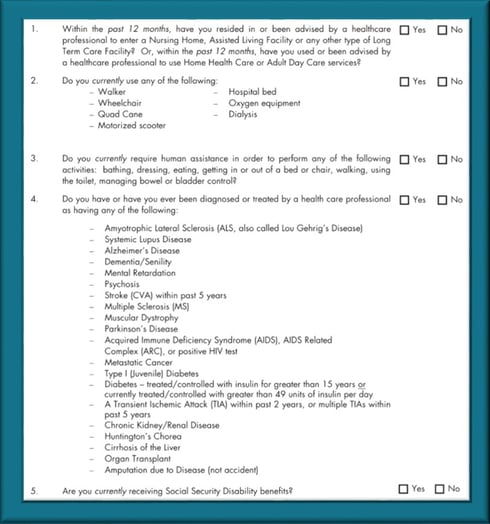 Most employees without a chronic medical condition will qualify for coverage. Even employees with current health problems could be eligible whereas they may not qualify with full medical underwriting if they applied for retail individual coverage. Multi-life policies are also fully portable. Once the policy's in-force, the employee can continue their coverage throughout their career and well into retirement.
Despite the industry's past challenges, the consciousness and understanding for LTC planning is growing. Employers are gaining interest in offering an LTCI solution especially as they are exposed to owning the financial wellness and retirement readiness of their employees.
This need is also recognized by the carriers. With market stabilization, several carriers are currently evaluating their entrance into the multi-life space. So if you thought group LTC was dead, it's not –it's just different.
Related articles:
Corporate LTCI Sales Present a Big Opportunity
http://www.benefitspro.com/2015/05/12/selling-long-term-care
The New Normal for Group Long-Term Care Insurance: Multi-Life
http://www.voluntarybenefitsmagazine.com/article-detail.html?issue=issue-53&article=the-new-normal-for-group-long-term-care-insurance-multi-life