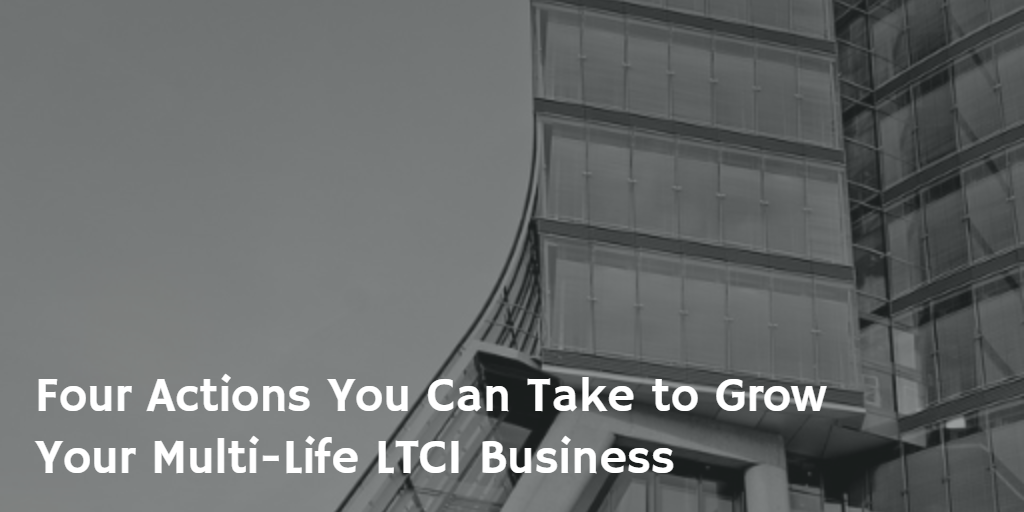 Multi-life long-term care insurance (LTCI) is a popular option today for insurance companies, benefits brokers, employers and employees. Here are four important action items that will help start growing your worksite LTCI business today.
Promote that multi-life LTCI is a great option for any size employer
Although "true group" LTCI plans were popular in the 1980s and 1990s for large (1,000 plus employers), the advantages offered by these plans have diminished for employers due to increased state regulation and for carriers as a result of the negative pressure on profitability of adverse selection. As a result, there is currently only one carrier offering a true group plan.
On the other hand, long-term care products using individual contracts, originally designed for the small group market, are now a popular choice for small group and large employers alike. One of the main advantages of multi-life LTCI is that it offers employers a robust number of choices from multiple carriers. Moreover, using an individual product approach means that as new policy series become available from carriers, they can be offered to eligible employees immediately while those currently insured get to keep the coverage they originally purchased without any change to their premium.
Help small employers know their range of options when it comes to LTCI
Since multi-life long-term care insurance was originally designed to meet the needs of small group employers, the potential market for these plans is large and many small employers may not even be aware that long-term care insurance tailored to the size of their business exists. When meeting with decision-makers in smaller business environments, it is important to listen carefully to their questions and potential concerns. Small employers will no doubt be very protective of their interests and those of their employees. Answering questions about your experience with a carrier, the carrier's financial stability and the choices offered can move the sales process forward by educating the decision-makers and building rapport as a trusted advisor.
Be prepared to discuss the advantages of multi-life LTCI for employers and their employees
Everyone likes a "win-win" proposition and multi-life long-term care insurance offers just that in many ways for employers as well as their employees. One benefit of multi-life LTCI is flexibility. For example, key employees participate in an "executive carve out" plan in which the employer pays all or part of the costs while other employees are offered the ability to enroll in the plan on a voluntary basis.
Changing carriers is easier because a complicated transfer of policy reserve is not necessary. Existing employees can keep their current coverage and new employees or those who passed on the offering initially can take advantage of new plans. While multi-life LTCI groups are medically underwritten on an individual applicant basis, underwriting concessions are sometimes offered for larger groups.
Take advantage of online resources
Individual multi-life products incorporate electronic applications and a more streamlined process so the employer and employee experience is consistent with other employee benefit plans. Moreover, many carriers offer helpful online educational tools to help employees understand long-term care insurance and their coverage options.
We understand that this is a market that can seem complex. Taking these four actions when incorporating multi-life long-term care insurance can go a long way toward offering the right options in each unique situation. It is also a good idea to partner with an expert who can guide you through the various carrier and education alternatives that will lead to a successful result for everyone.
Related blog posts: