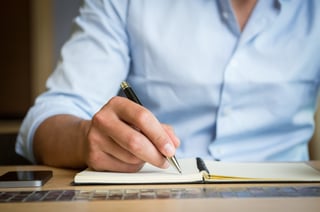 As we wind 2015 to a close and prepare to usher in 2016, many people start to think about what the new year will hold and set fresh goals for the future. We often think about our goals related to our careers, self-improvement and financial wellness, among others. When you sit down to write out your goals for the future, I encourage you to think further into the future.
The topic of long-term care planning isn't always an easy one to think about, and many people would rather put it off, but statistics show that sixty percent of Americans will need some form of long-term care during their lifetime. Couple that with increasing life expectancies and it's often no longer a question of if, but when.
Before the end of the year, carve out some time to sit down and set a few goals for your future. Here are a few helpful questions to get started:
What are my expectations for my lifestyle 10 to 20 years down the road?
Have I considered exploring the possible long-term care options that would be available to me?
Do I have my estate planning and other legal documents in place?
Have I thought about long-term care insurance and the asset protection benefits it provides?
While the final weeks of the year can be a stressful period between traveling, holiday preparations and much more, the start of a new year offers the promise of a clean slate and a fresh start. Similarly, starting to plan for your future and long-term care sooner rather than later can provide peace of mind, relieving the potential burdens of financial stress and other unknowns further down the road.