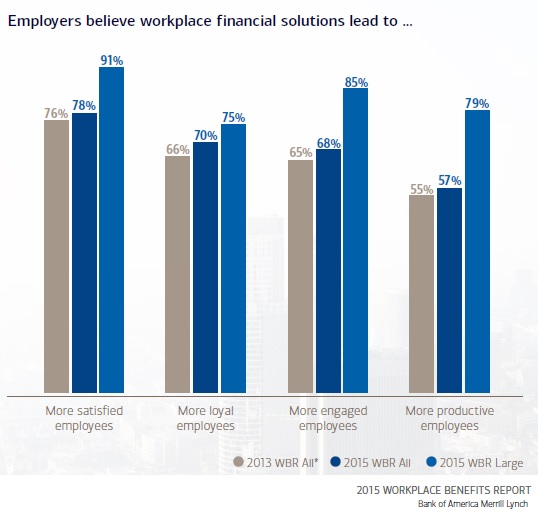 Many companies today are beginning to feel a sense of responsibility for the financial wellness of their employees, impacting the benefits they offer, according to the latest Bank of America Merrill Lynch Workplace Benefits Report.
We've noticed this industry trend where employers are addressing retirement planning issues such as financial wellness or retirement readiness with their employees. As employees begin to take more ownership over their retirement preparation, they also need to think about protecting it from the devastating risk associated with a health care crises. Group long-term care insurance (LTCI) solutions (standalone or group life with LTC/chronic illness riders) can help address these concerns and round out a comprehensive benefits program.
Employers looking to expand and rethink their benefits offerings can start by looking at their benefits holistically — not in silos. Re-positioning grop long-term care insurance as part of an overall wellness program (health and wealth) makes sense -- think about it as 401(k) insurance & lifestyle protection coverage .
I believe financial wellness is here to stay and will become a new normal within the workplace to help employees in their active employment and retirement years. If you're intereated in the full Bank of America Merrill Lynch Workplace Benefits Report, click here to download.