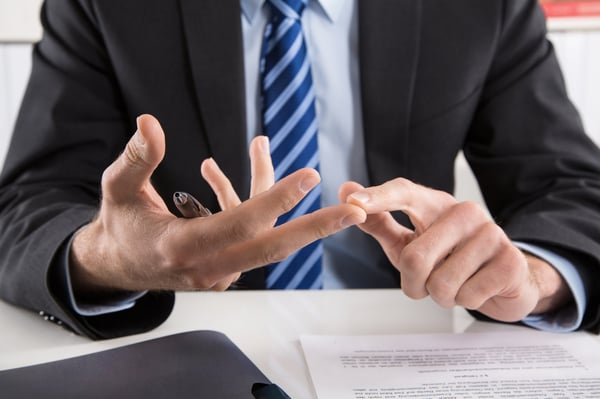 For many years the only way for employers to offer standalone long-term care insurance was using group plans. A master policy was issued to the employer and each employee was issued certificates of coverage. Participants in this market included Unum, John Hancock, MetLife, Prudential, CNA, and Aetna. Plans were offered with guaranteed issue underwriting, and premium rates were designed to remain level for the lifetime of the certificate holder. Group coverage allowed for efficient census-driven enrollment of employees, payroll deduction of premiums and coverage based on the situs state of the employer. With the exception of Genworth, carriers no longer offer true group LTC coverage to new employers, yet millions of American employees and retirees still have group LTC benefits through these multi-life plans.
Now, most long-term care insurance sold through the employer is offered as individual contracts — thus the name "multi-life" LTC. Why did the market for standalone LTC move from group contracts to individual multi-life contracts issued at the worksite?
Group carriers left the market. With the exception of Genworth, nearly all of the true group carriers no longer offer coverage, and some of them have stopped accepting applications on existing groups as well. Because LTC insurance was underwritten on a guaranteed issue basis, and in most cases was a voluntary program, adverse selection could occur as employees more likely to need care in the future may buy richer plans.
Individual contracts allow for carriers to more effectively manage pricing and underwriting. By using individual contracts, carriers can ensure that the products they are placing are using the latest underwriting standards and pricing assumptions. True group plans suffered from new entrants to the group that were subject to older rates. For example, many older group plans only offered one type of benefit that may have paid only for professional home care. Individual plans allow new employees or late entrants to the plan to get the latest product features and premium rates.
More flexibility in policy benefits: Individual multi-life products offer more flexibility in up-to-date product features. For example, newer plans often offer "cash alternatives' that can pay a benefit even if an at-home spouse is doing the caregiving, a feature often not available on "one-size fits-all" group plans.
Technology allows for individual products to be enrolled online: As mentioned above, an appeal of group products was census-driven enrollment — individual contracts years ago would have required pages of paper applications. Now, individual multi-life plans offer online applications.
Multi-Life Long-Term Care Insurance is a great way to address Financial Wellness and Long-Term Care.
Like what you're reading? View or Download the Essential Guide to Group Long-Term Care Insurance.
Ready to add Group LTC Insurance to your business/clients' benefits offering? Call us at 877-949-4582 x7 or visit us at https://www.ltcipartners.com/groupltc