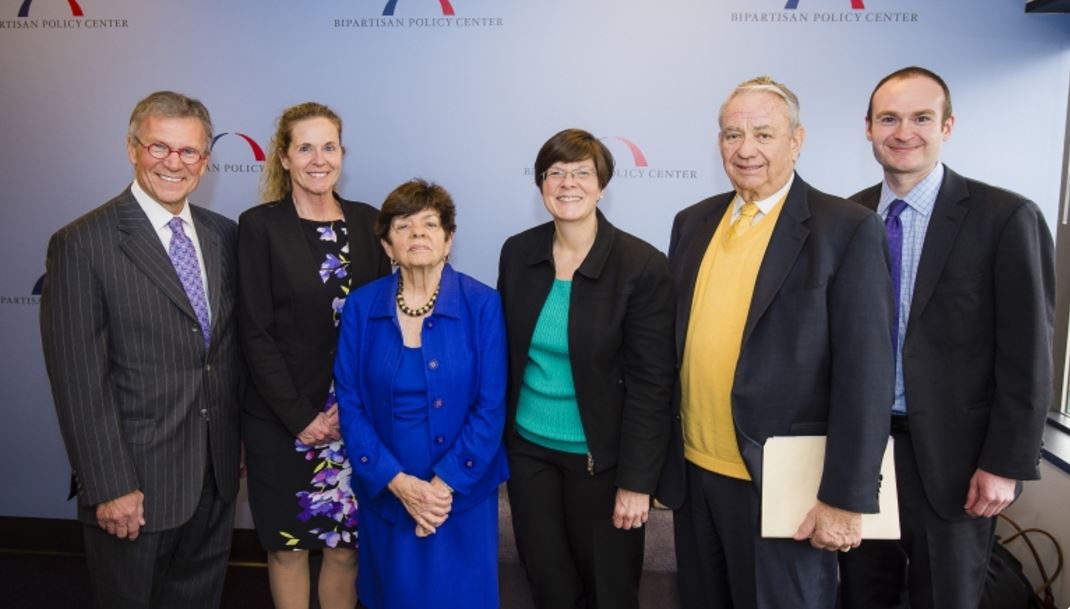 Long-term care financing is an issue that affects a lot more than just people planning or paying for care. It is a huge issue for the federal and state governments who foot the bill through Medicare and Medicaid. LTC financing is also a big deal for providers of care - home health care firms, assisted living communities and nursing homes.
No one disagrees the current system is a mess, with a lack of understanding of who will pay for what. It's not surprising that more people don't buy long-term care Insurance or properly plan. But what is the answer? Two organizations have recently issued reports which give some ideas on reforming LTC. Sure, we've seen these types of proposals in the past but what is striking is how the diverse stakeholders seem to be working together to solve problems - despite the popular view that we are completely divided on policy questions and unable to come to a consensus.
One thing is for certain - people are realistic about the limits that government alone can do in paying for long-term care. A single payer LTC plan? Not even Bernie Sanders has proposed that, and countries with universal health care plans like Canada and the United Kingdom don't fully cover the cost of long-term care.
The two proposals are from the Bipartisan Policy Committee and a group called the Long-Term Care Financing Collaborative. Both groups are composed of a diverse panel of experts from think tanks, academics, and industries along a broad spectrum of political views. People participating in the conversation include people like former Senator Tom Daschle, former Governor Tommy Thompson, Alice Rivlin of the Brookings Institution, the SCAN foundation, and others.
The best news from the report is that both groups say there needs to be private long-term care insurance (LTCI) included in any LTC financing reform. That should be encouraging news for existing carriers and also help attract new ones into the business. But if parts of these plans were to be implemented, how would they impact the financial advisor? Would it be a business opportunity to assist Americans with LTC planning?
If you want to get all the details you can download copies of the plans from the Bipartisan Policy Group here and from the LTC Financial Collaborative here. Below is a table of some of the most intriguing ideas and potential impact on advisors.
| | | |
| --- | --- | --- |
| LTC Financing Idea | How it may impact advisors | Likelihood it will happen? |
| Standardizing or simplifying LTC plan designs to lower premium points - Bipartisan Policy Center calls their plan "Retirement LTC" with plans A, B, and C. Plan "A" includes $100 day for 2 years, plan "B" is $150 day for 3 years, and plan "C" is $200 day for 3 years of care with similar benefit triggers to today. | In the Medicare Supplement Market, standardization has made it easier for consumers to compare products - but it reduces market innovation and might result in lower commissions. | Most new plans are trending towards simplification and it is easier to design lower cost plans. It's probably not necessary to have standardization. |
| Universal Public catastrophic LTC insurance plan - for example, government picks up tab for the 15% of people who spend over $250,000 on long-term care. This plan would be financed by by new taxes. | It may open the market for more sales of more affordable LTC plans that would cover the first $250,000 of care - and could dramatically increase LTC sales as people are aware of a gap to insure. | Difficult to envision a new entitlement program in today's political environment that incorporates additional taxes. |
| Medicaid Reform - having Medicaid Long-term care benefit similar across the country with access to community based and home care in addition to nursing homes - current law is not uniform across states. | People may think that since Medicaid would cover home care they could rely on it - leading to confusion. | Some standards for Medicaid long-term care coverage nationally makes sense - but this would require more federal funding. |
| Reform tax code to allow penalty-free withdrawals 401(k) to pay LTC Insurance premiums | May link LTC plans to retirement protection and create a new conversation for advisors | Could happen next year - a popular choice with many policy makers |
| Encourage "opt-out" worksite long-term care insurance enrollments similar to 401(k) plans. | Would increase participation in voluntary LTC plans | Nothing to prevent this strategy from being implemented immediately |
Unfortunately, neither off the reports specifically mentions the fact that financial advisors and agents could make a big difference in LTC education, instead focusing on ideas such as health care exchanges. It is unlikely that any increase in LTC Insurance will occur without active participation of insurance agent involvement - whether in person, at the worksite, or online.
Finally, there is no need to wait for these proposals before buying long-term care insurance or planning. Any current plan works well with the above scenarios.
---
if you have read the reports, which plan do you like best? Click below to vote for your favorite and comment why.
https://www.research.net/r/8K339KC