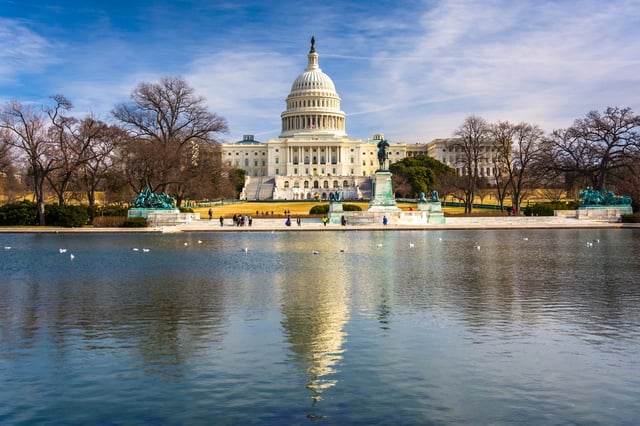 Although major health care reform is on hold, ideas from Washington continue to percolate to help deal with the increasing cost of health insurance.
One of the most frequent ideas is Medicare expansion. On August 8th eight Democratic Senators introduced the Medicare 55 Act. The idea is to allow Americans from 55 to 64 to buy Medicare coverage - a "public option" to private insurance.
Along the same lines, according to an August 7th Benefits Pro article, a similar bill introduced in the house would allow Americans 50 or older to buy in to Medicare for as little as $8,212 a year. Considering that a 60-year-old currently purchasing a high-ranking "gold" plan on the health exchange would pay an estimated $13,308, according to the congressmen's offices, that's a major savings.
If either of these plans became law (which, admittedly, is extremely unlikely in today's political environment) it could positively help LTC Insurance sales in two ways.
First, if the math regarding premiums above is correct, a typical health insurance buyer in their 50's would have more money in their pocket - over $5,000 per year. With the average LTC premium being $2,500, the person switching to Medicare could have a plan that now includes LTC Insurance, some type of Medicare Supplement/drug plan, and Medicare. They would also have few out of pocket costs. The whole package could provide more comprehensive coverage for the same dollar outlay.
Of course there is no such thing as a free lunch - and someone would have to pay. In this case costs would presumably be borne by hospitals and doctors through lower reimbursements than they would receive through private insurance and private pay, which could impact the quality of care. Higher taxes may also be necessary and LTC buyers tend to be more affluent and already heavily taxed.
The second impact on LTC sales would be that people would confront the fact that Medicare doesn't cover LTC costs earlier in their life, when LTC plans are more affordable and easier to health qualify for. Unfortunately, unless someone has personal experience with long-term care they may not learn about the gaps in coverage until they turn 65. Buying at that age, while still smart, is more expensive and health can be an issue to obtaining coverage.
If Medicare expansion happened there would be winners and losers, and LTC Insurance sales may be a winner. However, we are a long way from building a bipartisan or national consensus about the topic.
---