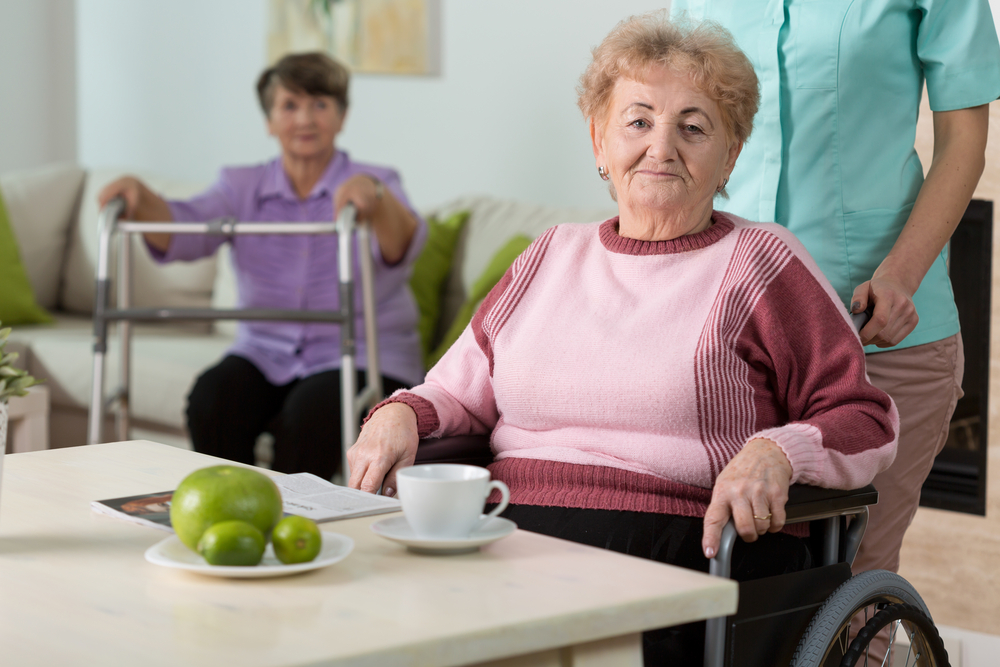 The Covid-19 Pandemic is difficult for the world but especially for seniors who are most vulnerable to illness from the virus. It's estimated that more than half of the deaths from Coronavirus have occurred in residents of nursing homes. Some states forced recovering Coronavirus patients to transfer to nursing homes where they may have spread the disease.
Nursing homes are facing extreme challenges, including a shortage of funding from Medicaid. States have prudently restricted access of visitors to long-term care and assisted living facilities and have limited group activities.
We are all hoping for a vaccine and a return to some type of normalcy for senior communities. For many people in crisis that time may never come. For those who plan ahead, however, they may be able to navigate and control the type of crisis situation that has evolved. Consider the impact of LTC on a family: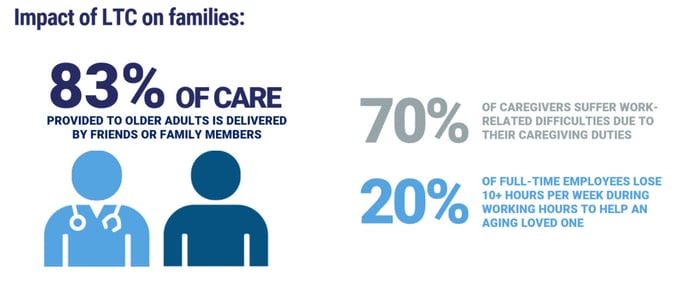 One answer to these problems may be LTC Insurance, a product that can help someone who needs care with bathing, dressing, or has a severe cognitive impairment such as Alzhimers. It will provide a pool of money at time of need that can be used at home, for assisted living or even nursing home care. It will also help family members with coordination of care services.
Here's an example. John and Mary purchase a traditional long-term care insurance policy at age 55. They pay a combined premium of $5,000 annually. For that premium, they each have an initial benefit of $6,800 per month to use for care at home, assisted living, or in a nursing home. They each also have a total benefit maximum benefit pool of $244,800.
Their plan also includes an automatic benefit increase feature that increases the monthly benefit and total benefit pool by 3% compound. So, by the time they are 80 they will each have a total benefit pool of $497,628, or just about a combined million dollar in LTC benefit that can access.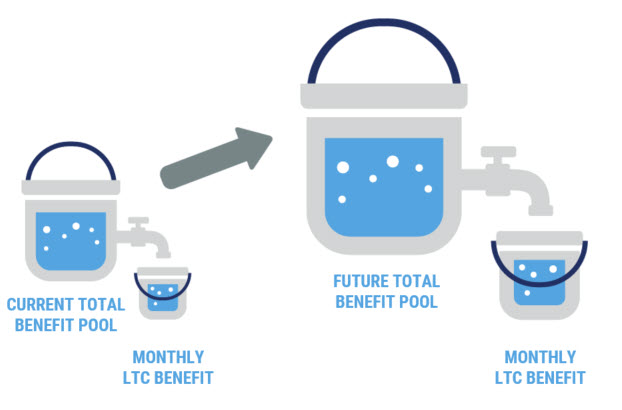 Some people may worry about spending annual premiums each year and not getting any benefit in case they never use the policy. For those clients there are long-term care insurance plans that include a permanent life insurance feature. These plans provide a death benefit, or a return of premium (cash surrender value) if needs change. Some of these life/ltc combination products also provide guaranteed premium payments.
Buying LTC insurance is not that complicated. Deciding on LTC Insurance just consists of 4 parts:

Most people decide on how much LTC Insurance to buy based on what they can afford. A good rule of thumb is to set aside 2% to 4% of your annual income to pay for coverage, depending on your age (buying younger can make a big difference) or if they want money back in the policy. Using this guidance someone earning $100,000 could budget about $2,000 towards an annual LTC Insurance premium.
Another way to decide how much coverage to purchase is my looking at the cost of care in your area. Some insurers have created cost of care maps to assist. As an example, if you lived in the Dallas Metro area wanted 8 hours of home health care per day for a year it would cost you $50,000 annually or $4,166 per month. You can then design a plan that fully covers that cost today and includes an automatic inflation protection to cover future care costs.
Care Management - another feature of LTC Insurance.
LTC Insurance can provide money to pay for care, but you still need someone to help arrange all the services - a big job! Many LTC policies include these care coordination services - for example this one from Securian. Care management can help a family at time of crisis manage all the care options.
Too many people delay planning for care until it is too late.
Don't forget - it is critical to plan for care now. As the pandemic has taught us we never know what is around the corner - but those who plan ahead will be prepared. A product like LTC Insurance is best purchased when you are younger and premiums are lower. In addition, health can change at any time and LTC Insurance is only available to those who can pass a health screen.
If you want more information on LTC Insurance, talk to a trusted financial representative who has access to a variety of insurance carriers and products.