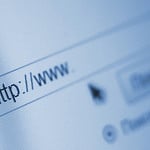 Source: Flickr user cvrcak1
We've selected 5 different third party education sources below to help you with your long-term care planning. Check them out!
1. http://www.lifehappens.org/insurance-overview/long-term-care-insurance/

Find videos, a cost of care map, graphics and more from Life Happens.
2. http://www.kiplinger.com/fronts/special-report/long-term-care-insurance/
3. www.longtermcareinsurance.org
Find a cost calculator, helpful videos, stats, a planning guide, checklist and more.
4. http://www.aaltci.org/long-term-care-insurance/

A variety of long-term care insurance information from a leading LTC organization and advocate.
The U.S. Department of Health and Human Services provides a plethora of long-term care planning information, facts and tools.
And here's a bonus one, we recently started a blog featuring a new advice post each week from our long-term care experts.