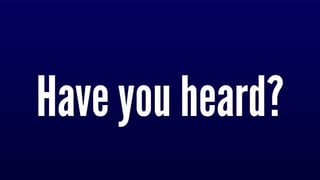 For the past few years, when we would recommend LifeSecure Insurance Company's Multi-life long-term care insurance (LTCI) product to benefits brokers, most of them responded with something like: "Life-who? Life-what?" Suffice it to say the company and its innovative offerings were not well-known. But all that has been changing!
Founded in 2006 as a wholly-owned subsidiary of BCBS of Michigan, LifeSecure is a late entrant to the LTCI marketplace. Nevertheless, it has come a long way in a very short time. According to LIMRA, LifeSecure ranked number one in worksite LTCI sales last year, making it the fastest-growing worksite LTCI carrier and it is among the fastest-growing overall individual LTCI carriers based on annualized new premiums and new policy counts.
Why this phenomenal success? We think that coming late to the LTCI marketplace has had its advantages for LifeSecure—enabling it to watch and learn from the successes and failures of other carriers in the recent challenging market environment. As a result, the company has developed a very competitive offering that boasts:
A straightforward product design with few choices, making it an ideal fit for any size worksite client,
Simplified issue underwriting for employer groups with as few as five approved applications,
Shared care benefit riders,
Unisex rates,
An employer proposal tool that can show premiums for all ages and a unique quote calculator to illustrate employer contributions as well as employee and total monthly premiums, and
No reduction in commissions for agents.
LifeSecure's LTCI offerings have been well-received in our experience, from small groups to the largest organizations. It is definitely a company that is fast becoming a major player in the LTCI market and a leader that is staking its ground with a goal to prosper from what it sees as a growing and successful LTCI marketplace. All of this should come as great news to benefits brokers—making it most definitely a company worth attention.