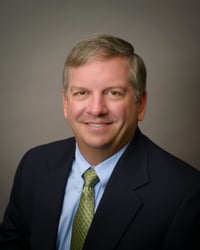 In an effort to help our clients get to know us better, we're sharing a brief Q&A series with members of our Group LTC business. This month, we've asked Cary Swider (Regional Sales Leader) a few questions.
NAME: Cary P. Swider
PREVIOUS POSITION: Regional LTC Sales Director, Prudential
CHALLENGES FACING THE LTC INDUSTRY: The number one challenge facing the LTC industry remains the lack of understanding regarding the risk of Long-Term Care. I hear about too many families that are financially ruined or face care decisions for family members that everyone knows is the best option, however, they simply can't afford it.
INDUSTRY OUTLOOK: The LTC industry has gone through significant "growing pains" over the past 5 years, however, the carriers have a clearer understanding of the risk and pricing assumptions. The Long-Term Care industry is still relatively new compared to Life or Disability Insurance. Group LTC plans started being offered by Fortune 500 companies in the early 1980's.
FIRST EXPERIENCE IN THE INSURANCE INDUSTRY: I started my career at CNA Insurance in 1988 as an IT geek. I moved to the business side of CNA in 1991 and joined the Group Long Term operation as an Account Manager.
ADVICE: Don't be intimidated and stay in your comfort zone if you're not having any fun at your job. I learned that I liked working with people vs. computers and decided to make a career change.
OUTSIDE THE INDUSTRY, A DREAM JOB: Captain of a 100+ foot yacht and play golf around the world on my days off.
FAVORITE BOOKS: Never Die Easy - The autobiography of Walter Payton & Missing Links by Rick Reilly
FAVORITE TV SHOWS: Shark Tank, HGTV shows (home improvement), Dancing with the Stars & Pawn Stars
HOBBIES: Coaching grammar school volleyball, baseball and basketball. Golfing and fishing.