Do you remember the film "The Good, The Bad and The Ugly"? With an evocative title like that, it's hard to forget this 1966 Clint Eastwood movie. When applied to group long-term care insurance opportunities (instead of spaghetti westerns), thinking in terms of "The Good, The Bad and The Ugly" may help you sort through which clients are good (and not so good) candidates for coverage.
As you prepare for client discussions, here's a quick guide for determining the clients that present the best cases for Group LTC insurance.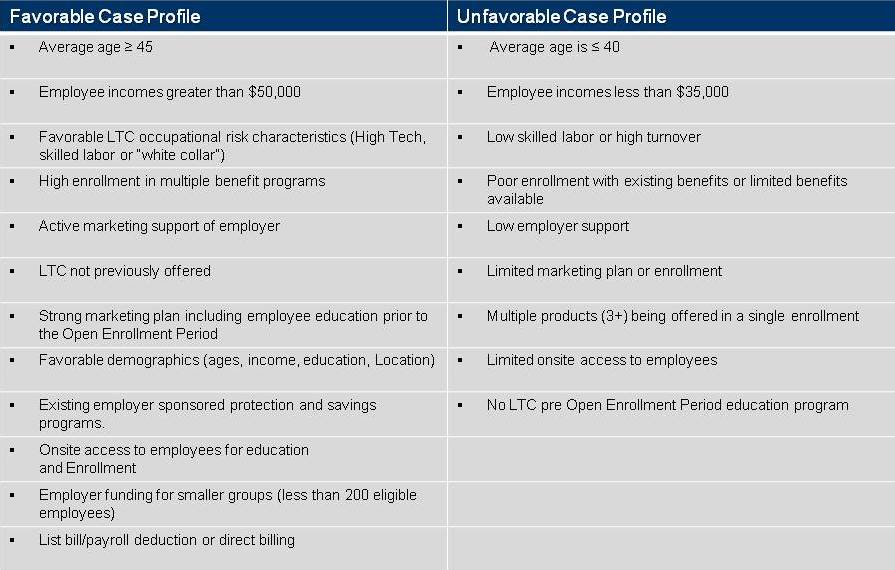 Evaluating these factors can help you make a more accurate list of the best prospects for Group LTC insurance. For those that meet the favorable case profile, keeping these points in mind will also help you make a compelling case and present Group LTCI coverage as a viable and highly desirable option.
Interested in learning more about enrollment best practices and the latest trends in the marketplace? Join us on Thursday, October 15 at 1:00pm Central for a Group Long-Term Care webinar with Jerry Manning of J. Manning & Associates, the Group LTC solution of LTCI Partners, and Steve Hurley from Genworth Financial.