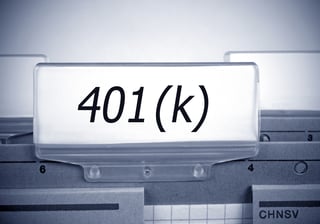 An exciting idea is quickly catching on in the Employee Benefits marketplace—promoting "financial wellness." Many employers are now integrating financial wellness programs to complement their benefit plan offerings. These programs educate and empower employees in the areas of budgeting, planning and saving. The goal is to reduce employee stress, improve health and encourage better plan decisions that align with needs, priorities and finances.
There is little question that the need for employee financial education and assistance is real. According to the Consumer Financial Protection Bureau (CFPB), 7 out of 10 American workers say financial worries are their most common cause of stress, and 39 percent reported spending at least 3 hours each week either thinking about or dealing with financial problems at work. Almost half of those surveyed said they want help achieving financial security.
The good news is that employers and sources such as the CFPB report that financial wellness programs are having a beneficial effect for employees and employers alike, as a financially capable workforce is more satisfied, engaged and productive for their employers.
While the merits of financial wellness programs are catching on, the process of aligning the corresponding Employee Benefit Program options with these programs still needs to evolve to adequately address the sources of financial stress and concern. For Gen-Xers and Baby Boomers, retirement readiness is a pressing concern, and includes addressing retirement income, healthcare, and various related expenses.
We believe that long-term care (LTC) planning and insurance needs to be part of any discussion of retirement readiness. Studies have shown that more than 70 percent of people over 65 will require some kind of LTC support in their lifetime. With the average cost of a moderate home care claim at $50,000 and the average cost of a nursing home claim at $90,000, it is clear that a health situation requiring LTC can have a significant impact on their financial health and retirement plans, and these expenses are not included in most retiree healthcare projections.
LTC insurance can play a critical role in providing "401(k) insurance" for those who see its value, and therefore it shouldn't be overlooked. It is also important to recognize that offering group LTC insurance planning options in the workplace can benefit everyone involved. Here's how:
For brokers, group LTC planning facilitates discussions around retirement readiness and overall financial wellness as well as providing a vehicle for needed protection for employee retirement accounts. Additionally, robust sales, implementation, enrollment and policyholder support are available for LTC insurance.
For employers, LTC insurance addresses the needs of an aging workforce, while helping employees protect their assets and way of life in retirement. It will also help retain a quality workforce and contribute to a reduction in the instances of employee presenteeism (working when ill) and absenteeism to care for a spouse or other covered family member. Moreover, an employer can include the LTC benefit without the need for significant administrative support.
Finally, for the employee, long-term care insurance will help protect their 401(k) and pre- and post-retirement lifestyle. It will also enable them to be involved in care giving without having to leave work to be a primary caregiver. There is simplified underwriting for LTC insurance, as well as discounted rates, and plans are fully portable. Pricing is also gender neutral, which is a particularly favorable advantage for the female population (35-40% less) over obtaining a policy on their own.
While it is clear that long-term care insurance has an important role to play in a financial wellness program, brokers and HR professionals need to remember that they don't need to go it alone when considering the options and explaining them to employers and employees. Seek help from Specialized LTC Advisors for ideas and trends in best practices to ensure the support of each employer's unique needs.