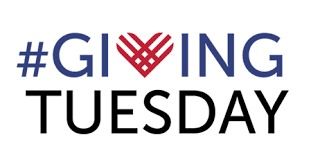 At LTCI Partners, we've made planning for LTC our passion. At the end of LTC Insurance Awareness Month, it is very important to recognize the important role that caregivers play.
There is no more deserving group to celebrate #GivingTuesday than the great caregivers who help out those needing long-term care. Whether they are stressed family members or professionals, it takes a unique mindset and incredible empathy to provide care. The importance of LTC Insurance is that it helps fund the plan for care.
Many of our associates have been or are currently caregivers - which helps them explain issues related to LTC planning better than those without that experience..
However, we also have associates who may not have experience with caregiving. We encourage those associates to find organizations and charities in which they can contribute and try to allow them time to pursue those passions. The benefit to us is that people who practice this type of community outreach develop the skills necessary to communicate the need to plan.
So, in the spirit of Giving Tuesday, we thought we would share some of the organizations we support. We'd also like you to share the organizations you support as well - send a note to info@ltcipartners.com with information on those so we can learn more.
Here is a list of some (not all!) of our associates who give back and why they do so. The variety is amazing and we are very proud of what they are doing. You can click on the links of the groups to learn more.
Steve Cain - ONEgeneration
"ONEgeneration is committed to providing programs & services to seniors that help keep them safe and protected. My daughters and I deliver "Meals on Wheels" to seniors in our community each month. We've been involved for years and it's great to watch my girls interact with seniors in need. It's a great way to give back!"
Michelle Domino - Cancer Kiss My Cooley
"I am the Vice President and co-founder of CKMC. We are a 501c3 that partners with the brain tumor program at Ann & Robert H. Lurie Children's Hospital in Chicago. Our mission is to create special moments and lasting memories for families living with pediatric brain tumors through our Kiss of HOPE® program. A Kiss of HOPE is a special and unique experience custom created for the child and their family such as a trip, special party, meeting their favorite hero, or a financial need the family cannot otherwise afford. We encourage the kids to "dream big" and CKMC makes it happen. These kids go through so much during brain cancer treatment that they deserve a moment, weekend, or week where they can just enjoy being a kid and doing something special just for themselves!"
Sandra Latham - Catholic Charities of Madison
"I have been working with the Catholic charities of Madison. I work as a volunteer for special project as Golf tournaments and the bowling fundraiser. I also am a charter member and Benefactor of the Catholic " Our Lady of HOPE clinic" This clinic free medical treatment to people who are without Insurance and/or cannot afford to pay."
Deb Debreczenyi - Joseph's Indian School
"My husband and I donate to the St. Joseph's Indian School which helps disadvantaged Indian Children obtain education and a safe home. We also assist an elderly neighbor with household chores, assist with her bills and make sense of her insurance policies for her. Not so glamorous, but help none the less!"
Tom Riekse Sr. - We Care
"We Care is an organization in SW Michigan that helps poor people obtain services that are available from private and government sources. They also support food and personal service item pantries. The churches in the area have decided that rather than help people individually, they have joined together under the We Care banner to provide theses needed services. I have served on the Finance Committee and continue to be involved in fund raising for this Organization. Last year NAILBA gave a grant of $15,000 to this group at the recommendation of then board member, Tom Riekse Jr."
Rhonda Leach-Potter and spouse Jack Potter - ALS Texas Chapter
"My husband and I have helped to raise money for "ALS" for the past 16 years. We travel to the Chihuahuan desert, near Big Bend National Park, each November, to help raise money to find a cure. This year, our small group raised over $30k to help those afflicted with this terrible disease and to improve the lives of people living with Amyotrophic Lateral Sclerosis and leave no stone unturned in the search for its cure."
Matt Dean - Prader-Willi Syndrome Association
"Prader-Willi Syndrome Association, USA (PWSA USA). http://www.pwsausa.org/, on account of my son, Tanner, who has Prader-Willi Syndrome (PWS). PWS is a rare genetic disorder that manifests itself in various ways and to varying degrees depending on the severity. Typically it causes poor muscle tone, insatiable hunger, mild to moderate intellectual impairment, and obsessive-compulsive tendencies. PWSA USA provides an array of support services for families and helps fund research with the goal of curing PWS. Currently there is no treatment for PWS, but there are several promising trails already underway that address some of the most aspects of the disorder."
Katherine Robbins - Stevenson High School PTO
"The PTO's are critical because they are volunteer based, and we are only as strong as our parent volunteers. It is amazing for my kids to see that I am involved in their education. I am boots on the ground helping to make their education stronger and better and I am really proud of everyone in our community that makes time to make the whole thing work."
Luke Vike - Capital City Muskies, Inc.
"We help promote conservation, protection, and research of Muskies and the local Muskie fisheries. We conduct and/or sponsor quality programs and activities to educate our young members and youth in general to ensure the future of the fishery. Our club also gives an Annual Scholarship to a local high school graduate. We are also very proud of our 12+ year partnership with the WI DNR in an ongoing Muskie stocking study and growth research project on Lake Monona."
For a contact list of our associates, you can visit a company directory here. Thanks!