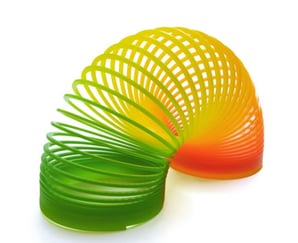 When deciding on a LTC Insurance solution an important consideration is deciding how benefits are to be paid.
How benefits are triggered - either loss of 2 of 6 Activities of Daily Living (ADL's) or severe cognitive impairment - has been standardized since the passage of HIPAA in 1996. However, carriers can vary how their benefits are paid - including a distinction between reimbursement and indemnity programs.
What are the key differences between reimbursement and indemnity policies? In general, reimbursement plans will reimburse policyholders for actual expenses incurred. For example, if someone was receiving a certain number of hours of home health care the carrier would reimburse for just for the hours charged during the week. In addition, the expenses that would be reimbursed would be limited to those specifically allowed in the policy. If cleaning windows wasn't in the policy, it wouldn't be paid.
On the other hand, indemnity policies usually pay a full monthly benefit amount directly to the policyholder. No monthly bills or receipts needs to be submitted. The policyholder will need to be 1) benefit eligible; 2) receiving covered services, and 3) under a plan of care.
Because indemnity benefits pay out the maximum benefit each month compared to reimbursement plans, it is not surprising they are more expensive. How much more? Let's consider a 55 year old male who is looking at buying a single premium life/ltc plan. He wonders - how much total benefit would he get with a $100,000 premium deposit? You can see the results below in comparing two prominent carriers: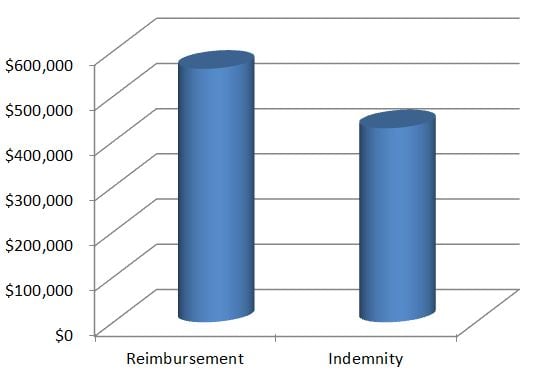 As you can see, in this example a reimbursement plan gives you about 30% more benefit. There are other differences in these policies that are being compared, but even given those differences you'll pay more for the flexibility of indemnity.
Is it worth it? That depends where care will be received and how much choice in caregiver is desired. If the policyholder is going to be receiving care in an urban area with a lot of home care and assisted living options, they may be better off with reimbursement. For those concerned about the claim process, many of the larger home health care franchises and assisted living facilities will help coordinate billing.
On the other hand, those looking for the ultimate in flexibility, those living in rural areas; and using claim dollars for yet to be developed technology may be willing to pay a little more for indemnity.
What about standalone LTC products? Some carriers offer an indemnity ("cash") benefit built into their policies. These policies give the option of either getting the full monthly benefit as reimbursment or having a portion of the monthly benefit (usually 30 to 40%) be paid as cash each month. For standalone coverage, a 55 year old male will pay about $2,000 per year to get $430,000 of total benefit.
Finally, as existing policyholders receive in-force premium increases they will be looking for advice on what to do. Knowing if their existing policy is indemnity or reimbursement can help give better guidance on how to handle the in-force policy decisions.
Want to learn more about policy details? Visit here and request a listing of LTC carriers who offer indemnity or reimbursement products.