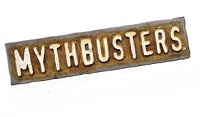 Many of us may have had to face a long-term care situation, most often as caregivers for an elderly family member who may no longer be able to live independently. If you have experienced long-term care first-hand, you know how difficult it can be from a physical, emotional and financial point of view. But if you're like most people, you may not have a plan in place for your own possible long-term care needs.
This lack of planning isn't really surprising. When you're busy building your career and raising a family, it's hard to imagine a time when you may need help with some of the most basic activities of daily living, like eating or bathing. As a result, it's easy to deny the possibility that you may need long-term care at some point in your life. Unfortunately, accidents or illnesses can strike at any age. In fact, 41% of Americans who need long-term care are under the age of 65 (Urban Institute analysis of US Census Bureau's National Health Interview survey, 2009 and American Community survey, 2010). And, 70% of people who reach age 65 will require some period of ongoing assistance or supervision, due to physical or cognitive impairment (U.S. Department of Health and Human Services, National Clearinghouse for Long-Term Care Information, accessed September 25, 2009).
Myth #1: "The government will take care of me"
The most common myth is that the government will pay your bills, but Medicare and Medicaid are not resources you can necessarily depend on when it comes to funding long-term care expenses. Medicare is only for people over age 65 and is not intended to cover debilitating disorders that may result in the need for true long-term care beyond 100 days. Medicaid does provide long-term care benefits, but you may have to spend down your savings and assets considerably in order to be eligible, which may make it an unattractive option if you have a healthy spouse or wish to leave a legacy for your loved ones. And then of course, there is the future of these programs to consider, in light of the ballooning federal deficit.
Myth #2: "I'm already covered"
Myth number two is that long-term care expenses are covered by your employer's medical or disability benefits. That simply isn't the case. Medical benefits are designed to pay for acute medical conditions that you will recover from, like a broken leg or pneumonia. Your disability insurance is meant to replace the income you lose when you can't work due to illness or accident, without anything extra designated to pay for your care needs.
Myth #3: "My children will take care of me"
Myth number three is that you don't have to worry about long-term care costs, because your children will take care of you. This might have been a reasonable assumption years ago, but nowadays your children may live too far away to be able to help or they may have work and children of their own to care for. Loved ones who are willing to assume responsibility for your care, may find that it has a huge impact on their lives and you may not wish to place this kind of burden on them.

Planning ahead is easy
The good news in all of this is that a long-term care event can be very manageable if you plan ahead. To get started, you may wish to consider the purchase of long-term care (LTC) insurance. The coverage is designed to pay for care in a variety of settings, from your own home to a nursing home setting. The premiums for the coverage are far less than the amount you would have to pay for your care, should you ever need it.
Many people start considering this insurance coverage in their late forties and early fifties. This is a good idea for a couple of reasons. First, you must be in good health to be accepted for coverage. If you wait to apply and your health changes you may not be able to purchase a policy. Second, long-term care premiums are based on your age when you buy the insurance, so the younger you are, the lower your premiums. If you'd like to know more about long-term care insurance, here's a brochure on the basics: