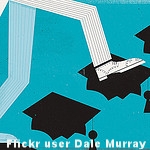 Stop "selling" and start educating prospective clients:
Take time to get to know them. Find out what keeps them up at night. Build relationships. Earn their trust.

Start with the basics. Explain what long-term care insurance is, how it works and why people need it. Use simple terms. Lose the jargon. Drop the sales pitch.

Stay out of the weeds. Instead of trying to explain the bells and whistles, focus on how long-term care insurance will help solve their problem. That's what they really want to know.
Want to learn more about why some people buy long-term care insurance and others don't? Download a copy of "Hearts & Minds," a consumer research study designed to help you understand long-term care insurance buyers.