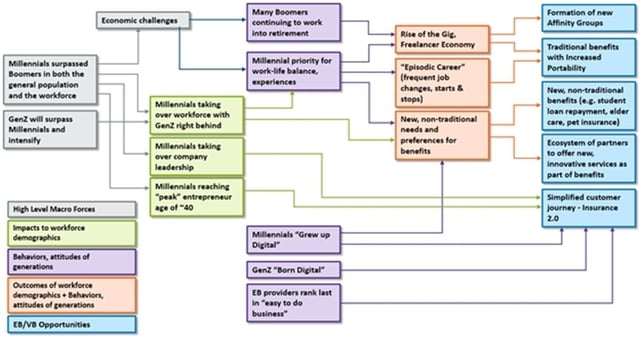 We've spoken about the combination products before, and if you're on the up-and-up on Long-Term Care, you undoubtedly have heard about the increasing popularity of these "two-for-one" kinds of plans. If you haven't - you're in the right place.
The demand for product bundling, or "combo" products, has recently increased. Sample combo products may include a Group Hospital Indemnity product with Accident, Critical Illness, and Term Life riders or a Universal Life product with a Long-Term Care rider. While these are just two examples, a large number of product combinations may be considered.
These plans can cast a wide net of coverage for people who may be starting a family, or have some debt, but also want to get a jump start on healthcare planning in later life.
Ready to add Group LTC Insurance to your business/clients' benefits offering? Call us at 877-949-4582 x7 or visit us at https://www.ltcipartners.com/groupltc