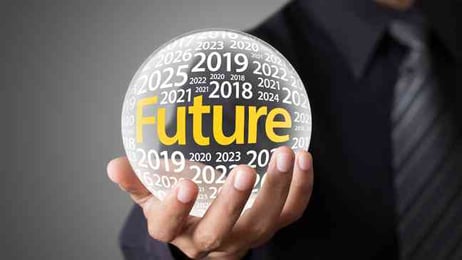 We're not talking about drones delivering your Amazon purchases, the Dodgers winning the World Series or flying cars. Although, some of our team members feel like two out of three will happen this year, and based on some industry trends, we agree.
Three Group Long-Term Care Predictions for 2018:
One (or more) of your clients will ask you about Group LTC Insurance. Yes, HR professionals and members of the C-Suite will ask you about Long-Term Care Insurance solutions. And you should let them know that the market is "alive & well". We can share more about the new solutions available in the marketplace.
New carriers will enter the market. Based on our product & program development work and conversations with several carriers, we expect to share the good news of additional product options in Q1.
Financial Wellness programs will encourage employees to plan for Long-Term Care. Survey after survey shows that employees are very concerned about post-retirement healthcare; specifically LTC expenses. You'll see more literature suggesting that employees examine LTC Insurance and protect their 401(k)'s from extended healthcare expenses.
Ready to add Group LTC Insurance to your business/clients' benefits offering? Call us at 877-949-4582 x7 or visit us at https://www.ltcipartners.com/groupltc