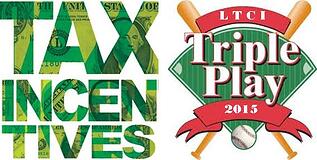 Spring Training is here, but "The Triple Play" referenced here has NOTHING to do with baseball. We're talking about the generous tax treatment of Long-Term Care Insurance (LTCI). LTC Insurance enjoys unique tax treatment, which includes:
Employer-paid premiums are tax-deductible and not counted as income to employees
Employers have the ability to carve-out and offer coverage to a select class of employees
Benefits are generally income tax-free

Whether it's a benefit-rich executive carve-out or base plan with employee buy-ups, offering (and funding) LTC Insurance sends a strong message to employees – that employers are concerned about their employees retirement planning, post-retirement lifestyles and families.