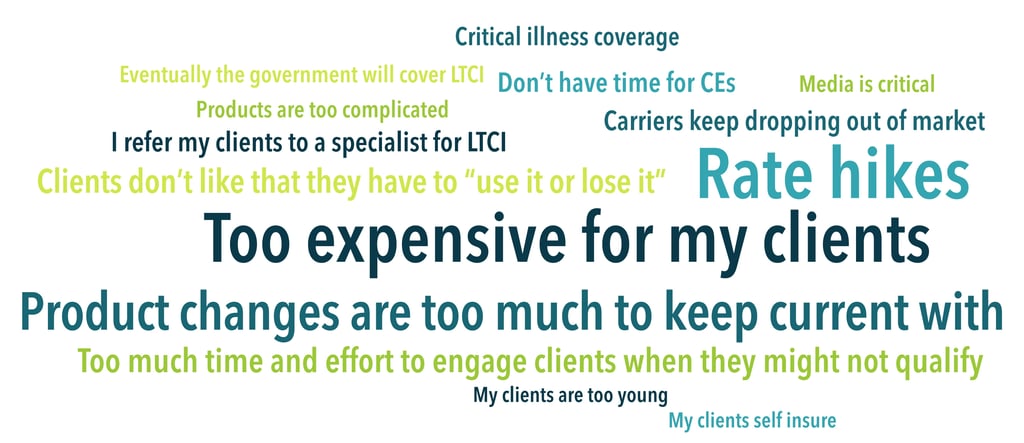 Toward the end of each year, most of us look back at the year and personally or professional "take stock" of our lives. I'm no different – professionally, simply said…2016 was challenging. As Long-Term Care Insurance (LTCI) planning specialist, I work with benefits consultants, employers and employees to help them plan for a secure retirement. The marketplace has certainly settled down a bit, but we've still seen a few carriers suspend new sales and many implement in-force premium increases. While many professional advisors understand the reasons behind these moves, this has led to broker apathy around this product line (LTC Insurance). The irony in all of this, is that consumers finally "get it"…they understand that LTC planning is a requirement. Many HR professionals or C-Suite executives that we work with have personally experienced the impact of Long-Term Care on their families and finances.
So why do I love working in this segment of the business? Why not pivot to another part of the industry, like employee or executive benefits? Why LTC Insurance? The answer is simple -- Isaac and Rachel Maimon. These are my grandparents, incredible people who both needed Long-Term Care for years before passing away. As a young insurance advisor, I witnessed them endure chronic illness and Alzheimer's Disease that not only was emotionally difficult for our family, but wiped away their life savings and home. I kept thinking that there has to be a better way…and planning for Long-Term Care became my passion and mission. Well-known leadership and management consultant Simon Sinek likes to say, "people don't buy what you do; they buy why you do it." Here's a link to Simon Sinek's TED talk (with almost 30 million views) -- https://www.ted.com/talks/simon_sinek_how_great_leaders_inspire_action.
With no federal insurance or entitlement program in sight, we must take responsibility upon ourselves to plan for longevity. I take great satisfaction knowing that the LTC Insurance industry (Group & Individual) is doing our part to help American families manage these difficult situations. I'm optimistic (based on conversations with employers & employees) that Group LTC Insurance will continue to grow and be considered a benchmark benefit…and I love our business!
Group LTC Insurance 2016: The Year in Review
If you missed our year-end webinar on December 8th, we wanted to provide you with 15-minute presentation that you can view here and a copy of the PDF version of the presentation.