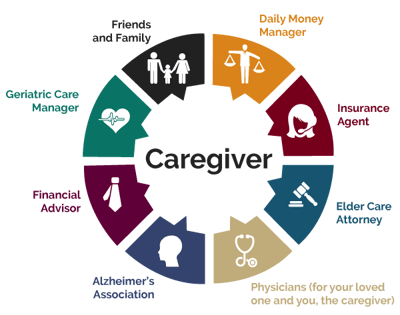 DISCLAIMER -- The following is a true story. No fake names are used to protect the innocent.
My name is Steve Cain and I am a self-proclaimed LTC Nerd. I've spent the last 16+ years working with benefits brokers, financial professionals and their clients planning for Long-Term Care. But when it comes to my own family (parents & in-laws), I'm a mess! You've heard the old expression, "the shoe keeper's children aren't wearing any shoes". Well, if you haven't hear the expression…I'm sure you understand what I'm saying.
My 76 year-old Mom has to have a double heart-valve replacement surgery this month. I'm scared – not about Mom dying on the operating table (the mortality rates are extremely low), but about afterwards. My Dad is 78 and is an insulin-dependent diabetic that has a habit of not taking his medications on time. It's become a full-time job for my Mom to make sure he's eating right and taking the correct amount of insulin and other medications. Okay, she has the surgery…survives…then what? Medicare will do its part, but it's likely that she will need Long-Term Care services for an extended amount of time. Also, who's going to look after my Dad? Unfortunately, my parents do not own LTC Insurance and are not wealthy. The financial, emotional and caregiving burden will fall on my two brothers and me…and I live five miles away from my parents vs. 200 miles away for them. In a few weeks I'll become the "quarterback"…and so much more– working with my folks and their physicians/caregivers, managing their financial affairs and also juggling or working towards some semblance of balance in my family life too.
The intent of this piece is not to vent, whine or complain…it's to have you initiate these planning conversations with clients. My story is not unique! This is happening to executives and employees of your groups.
Planning with LTC Insurance can solve many of the problems that I'm now facing