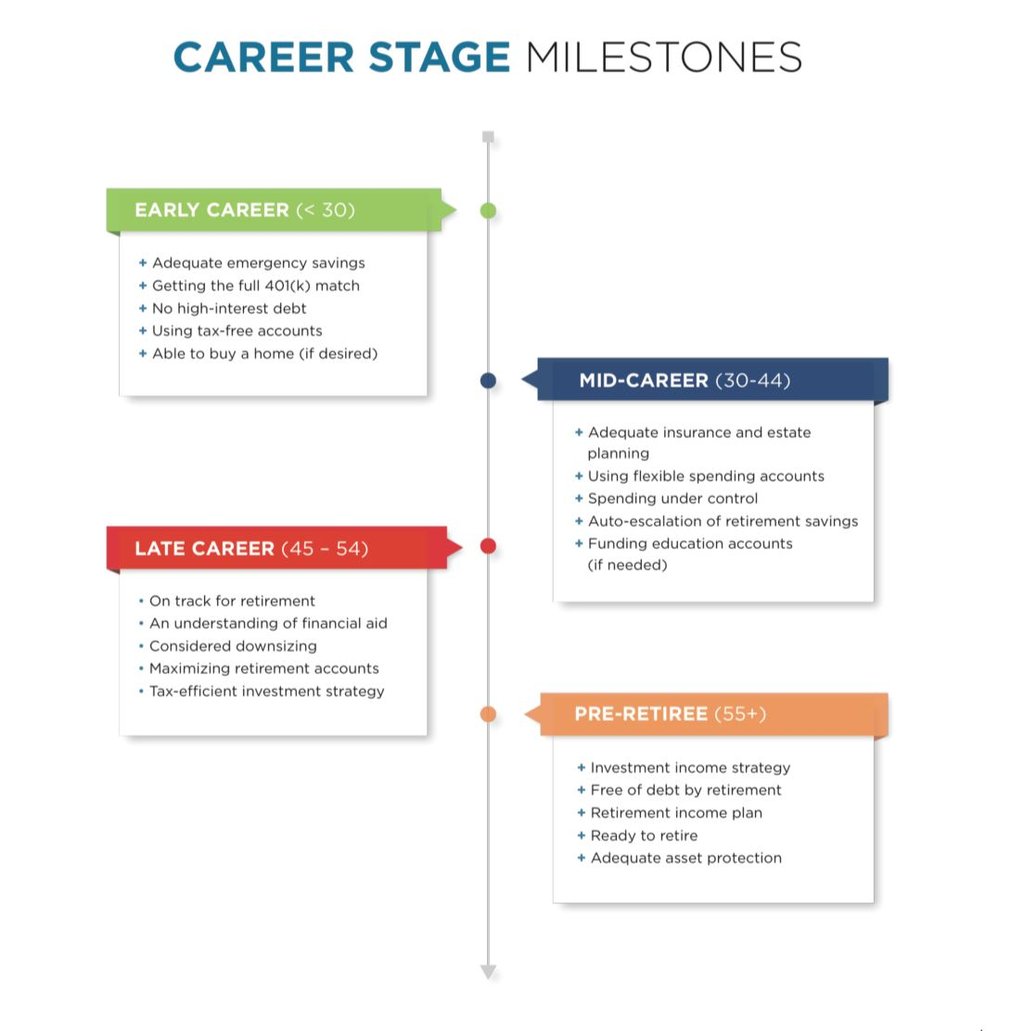 In this post, we're not referring to the on or off-cycle enrollments or the time of year to enroll cases. When we ask, "when does Group LTC Insurance make sense?", we're referring to the stage of an employee's life where he/she should consider buying LTC Insurance or when the timing for planning is right. LTC Insurance is NOT for everyone – someone has to be in the right place in their life (income, age, retirement planning process, etc.) for this coverage to "make sense" or be suitable. Benefits professionals ask us daily about the best time to purchase these plans. This infographic paints a picture of different life stages and different considerations or milestones associated with each stage.
So where does Group LTC Insurance make sense? Over the past 3 years in our business (we looked at over 100 enrollments), we've seen an average purchase of 49 years old. That's not to say younger employees shouldn't purchase coverage, but we're seeing people in their 50's and 60's purchase in larger numbers. When surveyed, employees shared that they looked at this product as a retirement planning tool (401k protection). That means, most people buying are thinking about healthcare in their retirement years.
Like all Insurance, the plans are priced based on age…so there's incentive to plan at younger ages. But again, it has to make sense!