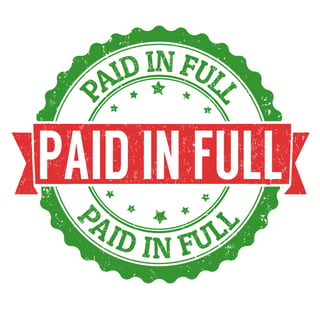 What's better than the peace of mind of owning LTC Insurance? Not paying premiums.
Usually the only way to avoid premiums is to be receiving LTC benefits - and most policyholders would prefer that day occur in the far future! However, there are options to have premiums paid up prior to the time when benefits will be needed. There are many reasons why having premiums paid up is advantageous to LTC policyholders:
They don't have to worry about lapsing policy premiums
Premiums are paid during peak earnings year and may be deductible for business owners.
Depending on the product it could eliminate the impact of in-force rate increases
If someone expresses an interest in limited pay LTC plans, here is a list of some of the plans and options. Click on a carrier name to get more product details.
You'll notice that the last product, John Hancock Performance LTC, offers a variable limited-pay. That's because the product offers policyholders the opportunity to pay a little more premium now in anticipation of $0 premiums in the future. They are able to have that happen through "flex-credits" as illustrated below: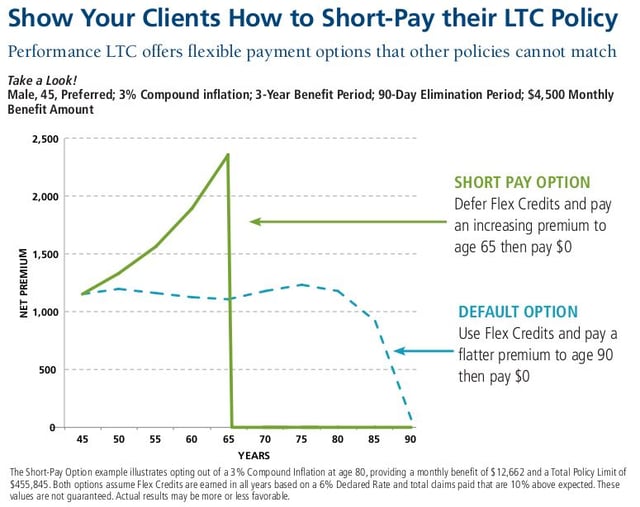 For people looking for a lot of flexibility this approach makes a lot of sense.