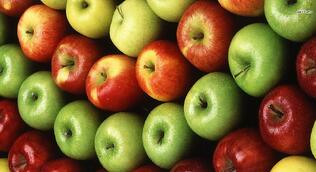 With today's LTC products, we know there are unlimited ways to pay premiums between standalone and linked products. An advisor can recommend policies that may ask for an automatic bank withdrawal of $99 per month for a basic standalone plan all the way to a $200,000 single premium linked product.
However, when deciding what type of product and plan design might be appropriate for long-term care insurance it pays to dig a little deeper than just premium tolerance. Another way is to consider the net worth of a client as well. Recently, here at LTCI Partners we saw an excellent presentation by Michael Kitces about the topic. He put clients into categories by the following net worth with some suggestions - which we've added to. Let's take a look:
Less than $100,000 of assets. For clients in this category, they may want to focus on other planning needs prior to LTC Insurance, such as basic life insurance and savings plans. However, there are plan designs that may allow them to buy meaningful coverage for a lower premium amount, such as the Genworth FlexFit plans . For the most part, however, these clients will need to rely on government programs such as Medicaid for much of their LTC needs.
Between $100,000 and $500,000 in assets. Standalone LTC is of vital importance to these middle American consumers. Although state partnerships plans may look like a good fit for these consumers, the mandatory inflation option with programs could make it hard for them to afford the premiums. Instead, they may want to consider so-called short and fat plan designs that will cover costs for a 2 to three year period of time at the with the cost of home care considered.
$500,000 to $1.5MM in assets . This group is concerned about asset protection and LTC Insurance is a key product to own. Although a single premium linked product could be considered, if interest rates were to rise the "cost" of that money earning a low interest rate could be high. Therefore, the typical plan design is a shared pool of money that is in line with the average cost of care for their lifestyle. 3% compound inflation is a popular option, which may be partnership eligible and come in handy in a worst case scenario where a big claim occurs.
$1.5 to $3M in assets . Consumers in this group have many options, including linked life LTC plans and standalone coverage. They may have friends who purchased 5% compound with lifetime coverage, which is no longer available from standalone carriers but can be available as a rider on linked products through companies like OneAmerica. This group may want to self-insure a portion of the LTC costs, and most likely won't benefit from Partnership plans.
$3M or more of assets. This group may be able afford to self insure against the cost of care. If they own a business they can buy deductible standalone coverage in many cases. Or, they can buy a standalone plan with a longer elimination period. Another option is linked-products which will combine self-insuring with leverage for catastrophic claims. This group is also interested in the care coordination features that LTC Insurance gives them, reducing the burden on family members. Although this group has a lot of money, don't assume they don't have a premium limit.
Another way to look at plan designs is to consider case studies in LTC planning. We've prepared a special report discussing stories in LTC planning which can be accessed below.